STEP BY STEP HOW TO INSTALL DSTV DISH
Most times we want to do some certain things by our selves. Yes, its a wonderful thing to give a try. Do you want to be a cable TV installer? Or you just want to install DStv decoder and dish setup? In this article, I will walk through steps to install DStv dish with no complications.
In the same vein, if you are searching for how to be DStv installer, indeed you are in the right place. Therefore, all you should do is to follow this cable TV guide to start your career as a Dstv installer. Also after setting up your Dstv satellite receiver (dish) and decoder installation, you can sing up for DStv box office and experience more from this mutichoice company. Meanwhile Fastest Internet Service Providers in Nigeria
Here I will list step by step how to install Dstv dish in Nigeria and other African countries. Follow bellow guide to install your Dstv satellite dish;
Note: you can find the signal for dstv satellite dish with your client's decoder.
How to install dstv satellite dish
Fix the mast firmly using a drill and Fischer plugs, after that bolt into position facing an easterly direction. Ensure therr is nothing (branches, houses etc) obstructing the dish from the sky.
Fix the dish to the bracket, and allowing it to swivel up and down and from side to side. The angles of the dish will be adjusted so that it faces the satellite.
These online portal will help you measure the angles of the dish from your exact location: DishPointer and SatLex. (Select 68.5E Intelsat 7, 10 or 20 for MultiChoice DStv.)
You will see the specific angles you will need marked on the bracket at the back of the dish.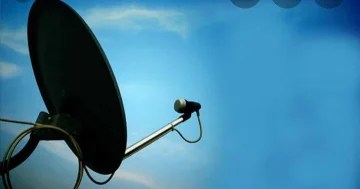 CHECK AND ADJUST THE TV SIGNAL USING THE DECODER
Fix the LNB (the device that fits onto the "arm" of the dish to get the signal) to the receiver.
Connect the coaxial cable to the LNB of your dish, and, if it's not already connected into the "LNB In" port of the decoder.
Now, navigate to "menu" using your DStv remote (not TV remote).
Navigate to "general information".
On the drop down of information bar, you will see "signal quality and strength".
You should be looking for up to 85 percent for both.
To get the best signal, move the dish up and down and from side to side, keep adjusting and watching the reading on the decoder at same time. When it hits the highest reading, lock it into place.
And that is all for dstv satellite dish installation, enjoy your new experience of entertainment. And also keep going through this article over and over to master all steps if you want to be DStv installer. Easy Cable Tv Subscription Payment With Cashback (Gotv, Dstv)
Finallly, Thanks for reading and use the comment box to let us know your view. Thanks!.